SHOALO Custom Design - Womens W5 Tank Bikini Swimsuit / Tankini
Regular price

Sale price

£33.00 GBP

Unit price

per
Share
Size guide
Care guide
PAYMENT OPTIONS

We accept payment via the following methods:

1) Debit/Credit Card*



2) BACS / Bank Transfer (Please contact us for more details, if you would like to pay by this method)

 

* Your Debit/Credit Card will be charged at the point of checkout
ORDER PROCESSING TIMES

DELIVERY / SHIPPING - COSTS



Delivery costs are calculated based on what you have added to your shopping cart. Due to shipping costs being based on size / weight of goods.

Once you proceed through the first part of the checkout process you will see the shipping options / costs for your chosen products / ship to country.



PROCESSING and DELIVERY / SHIPPING - TIMES



Please see below for our order processing times (ie production of your kit) and expected delivery times once shipped / despatched

IN-STOCK 


For products we have in-stock, we will ship / despatch within 2 working days

MADE TO ORDER - SWIMWEAR 


For FINIS,

BBOSI, 

TURBO,

DELFINA

and SHOALO products which are made to order,

we expect to ship within 4 to 8 weeks

OTHER




We have a range of products which we have to source / print on demand, for these 

we expect to ship

 

within 1 to 2 weeks



Once your order has been shipped / despatched It will then take on average the following number of days for delivery:



UK - 1 to 2 working days

Europe - 3 to 5 working days

Rest of the world - 8 to 10 working days



GIFT E-VOUCHERS

DELIVERY for GIFT E-Vouchers - Immediately via Email 
DELIVERY OPTIONS

LARGE / BULKY / HEAVY ORDERS - A small handling fee will be required for orders over 20kg - we will contact you to confirm the fee amount, or please feel free to contact us in advance for a quote.

ALL OTHER COUNTRIES

Please see above, but please note: for 

ORDERS OVER 1KG - Please contact us

 in advance for a quote

Mens WP suit = approx 100g

Womens WP suit = approx 200g

CUSTOMS DUTY / VAT / CLEARING FEES



Our business is registered in the United Kingdom and we Export under Delivered At Place (DAP) terms, also called Delivered Duty Unpaid (DDU). This term indicates that the Customer takes responsibility for any Import costs, such as VAT, Duties, and Clearing fees.
RETURNS

Team Uniform / Custom Designed Products

Custom designed / team kit cannot be returned / refunded unless faulty.

Catalogue / Collection Products

If you need to return a catalogue / collection product to us, please notify us within 7 days and a returns reference will be issued - goods must be returned within 14 days of receipt of the order.

It's important that any catalogue / collection products returned to us are returned in a re-saleable condition, this means that you have kept all original packaging and labels, and that the product is unused.

We would recommend that you return your products(s) via registered post (please note: you will need to pay for delivery which is non-refundable, unless faulty).

All successfully returned items will receive a store credit, which can then be used to purchase new sizes or other products.

The original shipping / delivery charges will not be refunded (unless products are faulty).
FOR DESIGNS WHERE YOU WOULD LIKE TO ADD A SWIMMERS / PLAYERS NAME / NUMBER PLEASE:
1) Select the NAME option from the Personalise Option (£1.50)
2) Input the details in the "NOTES" section when checking out or email us once your order has been submitted
SHOALO womens W5 two piece tank bikini - tankini's are made from a special blend of fabric which is very hard wearing.
* 47% PBT 53% Polyester.
* Cold rinse after use, Machine Washable. Swimwear that is made to last!!

HOW DO I PLACE MY ORDER?
1. ORDER SIZES REQUIRED AND SEND US YOUR DESIGN

Please use the ADD TO CART button above to add the sizes of the suits required and complete the checkout process.

Then, please download your preferred template below and draw your design on it.
This will help you visualise it and will help us stay true to your idea.
Send your completed designs to sales@waterpoloshop.com
NB: If you do not have the facility to upload your design so it can be emailed please contact us for a postal address at sales@waterpoloshop.com
2. PRESENTING YOUR DESIGN
We will send you the final artwork of your design, for you to approve.
Once approved the production process will begin.
3. YOUR ITEMS START TO TAKE SHAPE
Manufacturing of your design
4. YOUR IDEA IN YOUR HANDS
Delivery of of your order will be 3 to 5 weeks
(Please contact us if you have an urgent deadline, as we will most likely be able to re-prioritise work)

NO SETUP COSTS - NO HIDDEN FEES

CUSTOM SWIMWEAR IS NOT RETURNABLE

SIZES 18" TO 40"

** If you are unfamiliar with SHOALO sizing and you are in doubt, it is advised that you go for the larger size **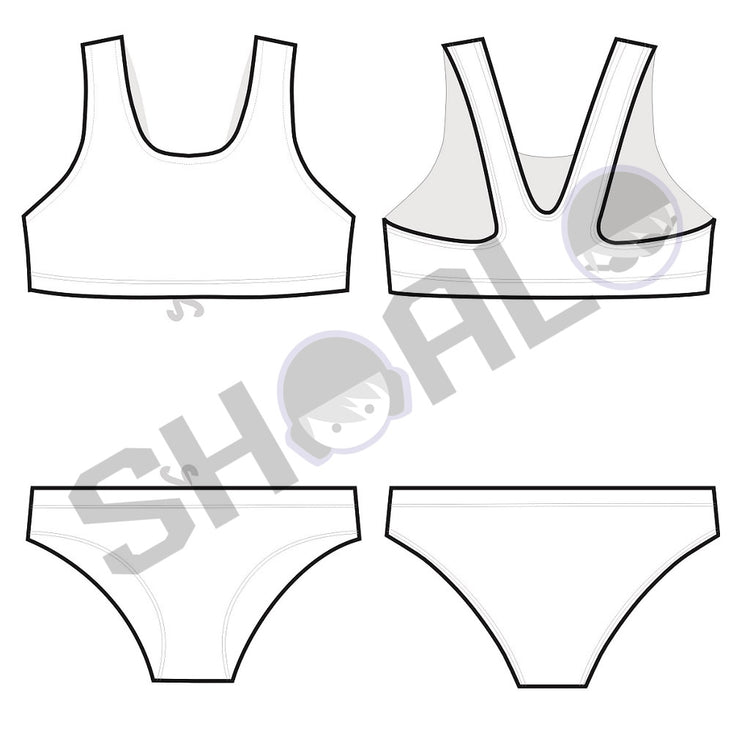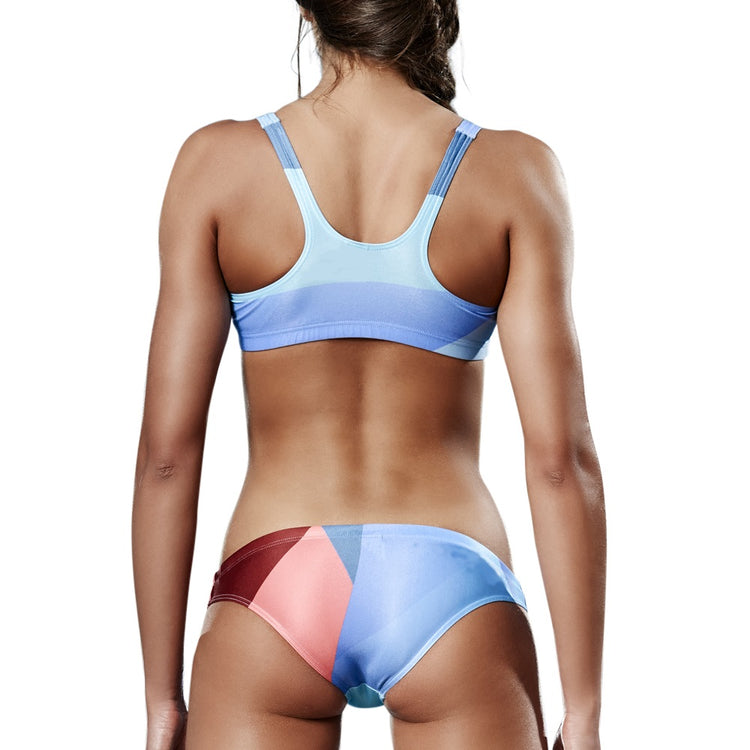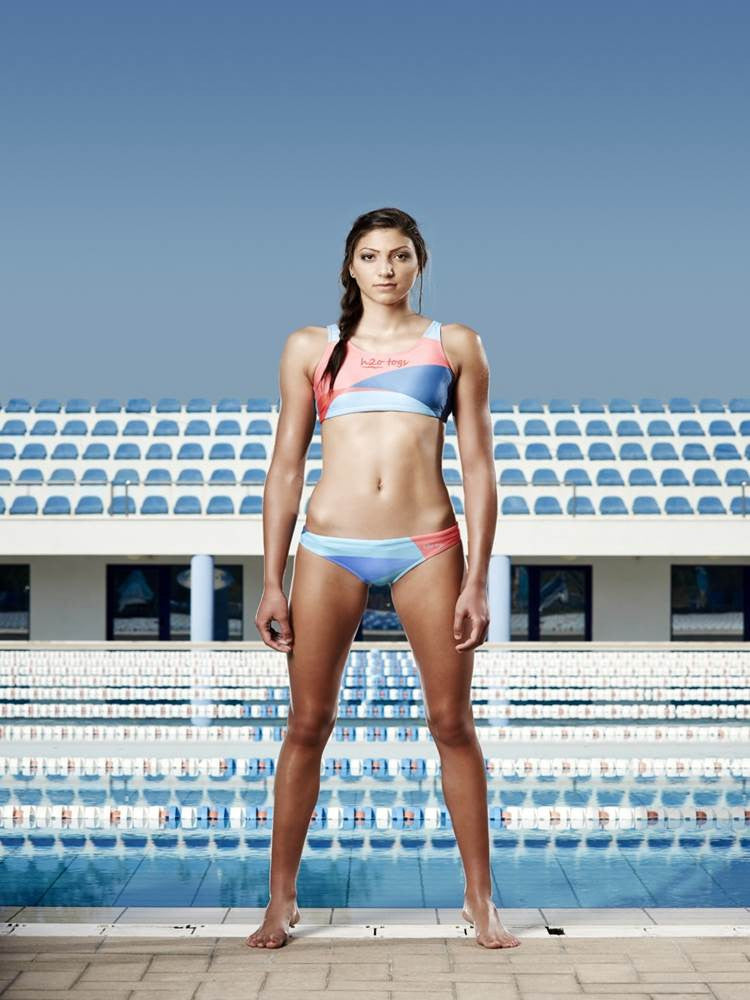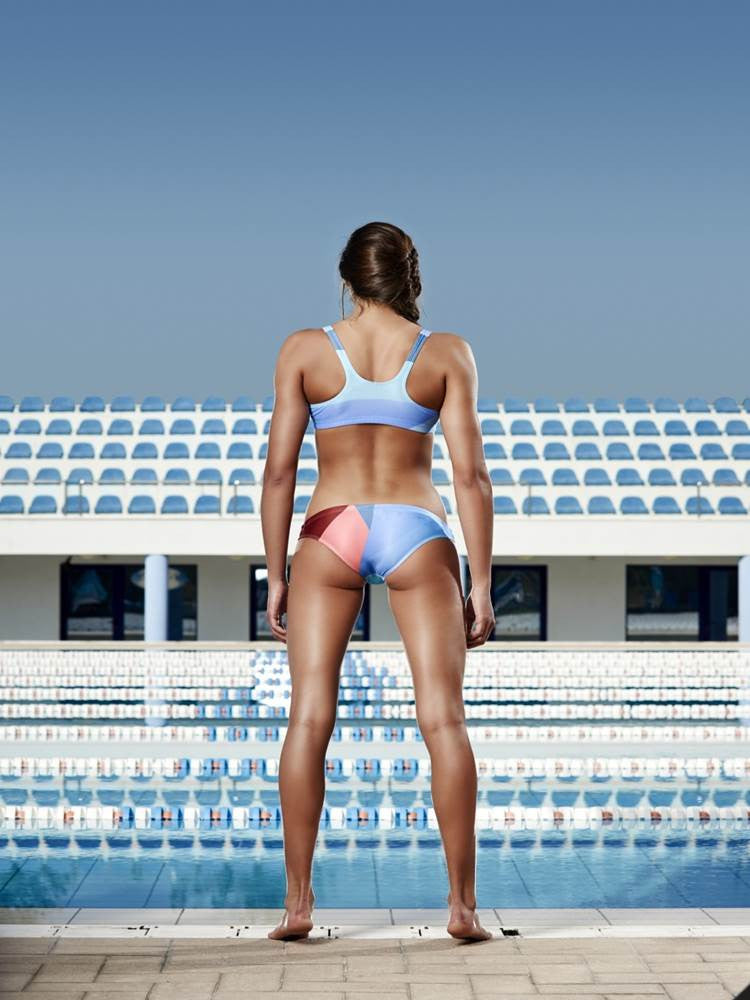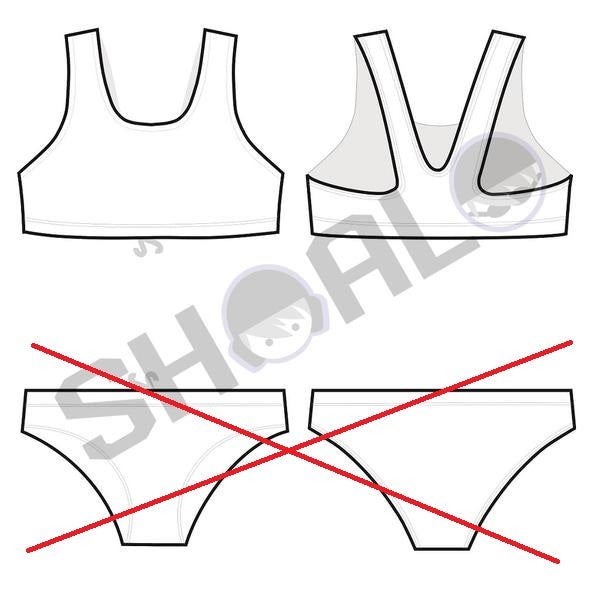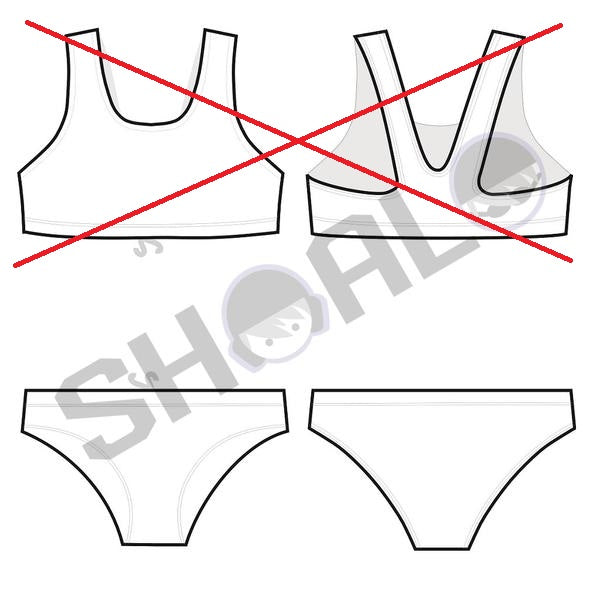 Size Chart's
Male Swimsuit's (SHOALO, TURBO, EMO, BBOSI, DELFINA)
** PLEASE NOTE: SIZES RUN SMALL SO IF YOU ARE UNFAMILIAR WITH THE BRAND, PLEASE CONSIDER BUYING A SIZE LARGER EG NORMALLY WEAR A 32, YOU MAY FIND A 34 A BETTER FIT **


Female Swimsuit's (SHOALO, EMO, DELFINA)
** PLEASE NOTE: SIZES RUN SMALL SO IF YOU ARE UNFAMILIAR WITH THE BRAND, PLEASE CONSIDER BUYING A SIZE LARGER EG NORMALLY WEAR A 32, YOU MAY FIND A 34 A BETTER FIT **


Female Thinstrap Swimsuit's (TURBO)
Female Water Polo Swimsuits (TURBO)
** IF UNFAMILIAR WITH THESE BRANDS, PLEASE CONTACT US AS MOST SUITS RUN SMALL **
-----------------------------------------------------------------------------------------------------
MESH (TEABAG / TECH / SPORTS) T-Shirts / Tee's (SHOALO / H2OTOGS) 
-----------------------------------------------------------------------------------------------------
Water Polo Caps/Hats (SHOALO / H2OTOGS) 
Small - Junior
Medium - Teenagers
Large - Adults
Extra Large - Adults with BIG hair :-)
If unsure of the size and for an adult team please pick Large


-----------------------------------------------------------------------------------------------------
Water Polo Balls
Size 1 - Novelty Ball, Under 6s Boys and Girls
Size 2 - Under 10s Boys and Under 12s Girls
Size 3 - Under 12s Boys and Under 14s Girls
Size 4 - Under 14s Boys and International Women
Size 5 - Senior Boys & International Men
-----------------------------------------------------------------------------------------------------
Flip Flop / Sandal (SHOALO / H2OTOGS) 
Flip Flop / Sandal (TURBO)
-----------------------------------------------------------------------------------------------------
Swimwear Care Guide
To maintain the high quality look and feel of your new swimsuit please:

* Avoid contact with rough surfaces, including pool walls / decks / benches.

* Do not sit on the pool deck or pull yourself out using the pool wall, use the stairs to exit

* Always try to sit on a towel or mat

* Avoid contact with grease, sun cream and other chemical agents

* Rinse your swimsuit thoroughly after every use in cold, fresh water

* Hand wash or machine wash your suit in cold/cool water with mild detergent

* Never leave your wet swimsuit rolled up or wrapped in a towel

* Do not bleach, iron or dry clean

* Avoid spin dryer machines found in some changing rooms